After initial download, Edge blocks the download. Click the three dots to the right of "Delete" OR the blue "Keep" in the "All files" list.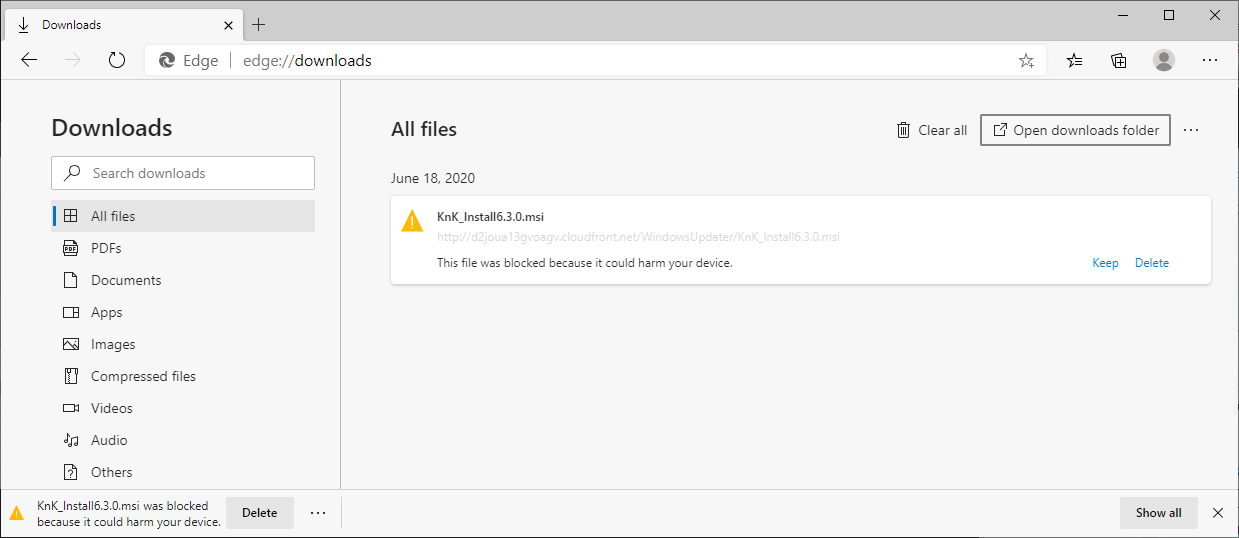 Once you've selected keep, you will this dialog.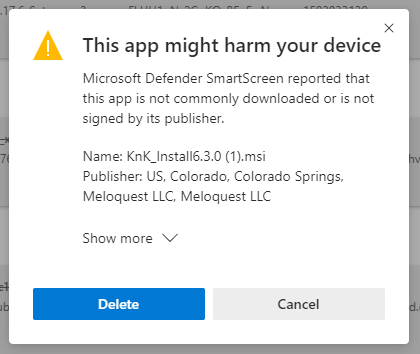 Open the "Show more" dropdown.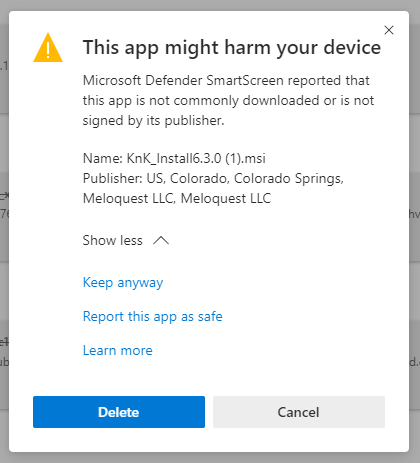 Select "Keep anyway"
Next, click the "KnK_InstallX.X.X.msi" to begin installing.
UAC control will appear and ask if you trust to install.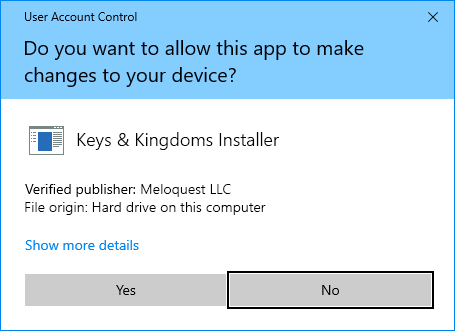 You will be asked who to install for. I did "Install for all users" but either should be fine.
You will be asked again to trust it.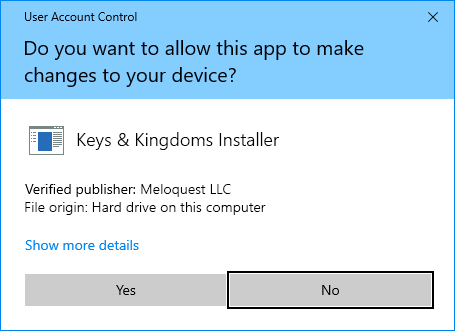 Go through the install steps, pick a location to install:
then click Install
then choose to install a desktop shortcut or not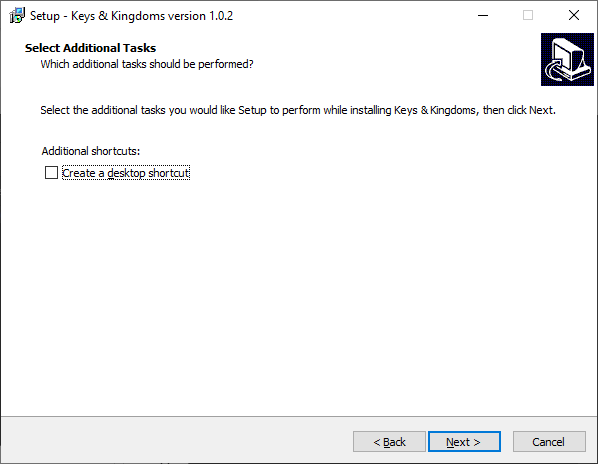 and click Finish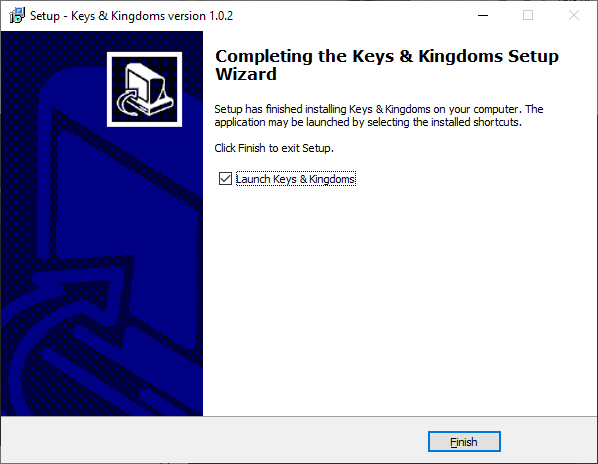 Depending on your setting you may then be asked to grant Keys & Kingdoms access through Windows Firewall
The app should now be downloading and look like this: